Welcome to Sudha Regency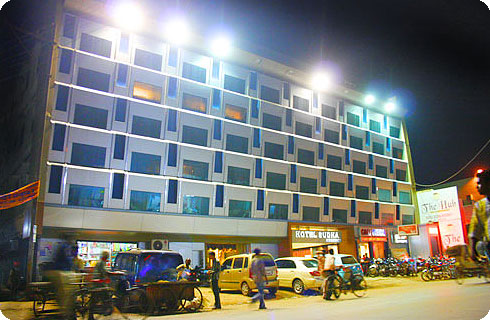 Want to experience the best of hospitality? Hotel Sudha Regency is the perfect answer to it. As a Three-star facilities luxury hotel, Sudha Regency provides ideal stay to explorers as well as business travelers. The guest list includes number of dignitaries which makes Sudha Regency all the more famous.

Hotel Sudha Regency
Hotel Sudha Regency is a mini world of modern luxury and comforts. The hotel offers well furnished rooms to its guests, most of which offer a spectacular view of the Glass House. It features centrally air-conditioned lavish Suites and Deluxe Rooms.
Three Star Facilities Hotel at Raipur an Impressive Local Land Mark & Tallest Story, Structures in Raipur. 65 Fully Air Conditioned Deluxe and Suites Rooms. Multi Cuisine Restaurant & AC Bar, AC Conference Hall.
The Sudha Regency is the pride of hospitality. Set in a prime location in Chattisgarh at the Heart of Raipur City with a Diplomatic Enclave, The Sudha Regency is a distinctive landmark.
Our Services!

Accomodation
Our hotel offer low cost hotel rooms in Raipur for budget travel. The hotel is located in Station Road, Raipur near Raipur Railway Station offering leisure to budget travelers.В 



Banquet Hall
Cosmopolitan & Contemporary, with an Aluminium Control Panel wall exterior facade, Hotel Sudha Regency Banquets boasts a unique city center location with easy access to business & shopping areas of the city.



Multi Cusine Restaurant
Wide range of food delicacies are available matching taste buds of diverse domestic and international tourists.